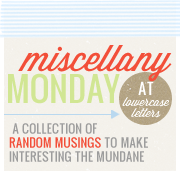 Last week the kids were doing this:
Today it was a high of 65 and a low of 38 tonight with a frost warning. Are you kidding me? Crazy Missouri weather.
I am so bummed. I have developed a neuroma in my left foot and it looks like my running will come to an end. This is a decision I have made several times before but I always go back. I am sick of fighting the injuries, though, and I am afraid I will have to have surgery again. Guess the Virtual Independence 5K is out for me. Right now I am scheduled to run a 5K this Saturday but I don't think that I will be able to do it. I am so bummed.
Scott and I spent all weekend painting our condo and getting it ready to be rented again. I love to paint but I have never painted an entire house (or condo) at one time. It was just so overwhelming. We only have a few things left to do and the painting will be complete. Yay!
We had a good date night out Saturday night with my sister, brother-in-law and friend. We should do it more often.