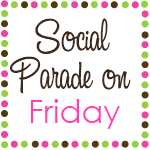 This week has been a hard one for me weight-wise. Up until recently, I have seen a steady decrease in weight but it seems that I have hit a plateau when it comes to actually losing weight.
Nothing has changed except my workout routine. I haven't increased my eating. I haven't slacked off on the workouts. I'm still drinking tons of water but no weight loss. Ugh!
Yeah, yeah, I know that muscle weighs more but it is beyond me how I can step on the scale one time and within 20 minutes it is 3-4lbs more.
P.S. I have a Giveaway ending today, March 4, at 12:00. Click

Here

to enter.
So . . . I am going to skip this week's weigh in at Weight Watchers and I am not going to step on the scale for an entire week. I'm going to keep up with what I am doing and see if I see a big difference. I know this may sound silly but I am trying to trick myself. LOL
Anybody else run into a plateau?