(I actually posted this yesterday but it really is my favorite summer outdoor activity)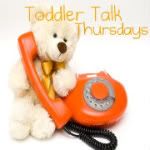 Today was beautiful in St. Louis. I cannot tell you how long I have been dreaming of getting out, soaking up some sunlight, and enjoying the fresh air. Scott kept telling me that he thought I was "pushing" it but when I saw that it was going to be 65 today, I knew that we would be headed to the zoo.
If you are ever in St. Louis for a day or two, you have to head to our zoo. The coolest thing about it is there is no general admittance fee. That's right, you can get into our zoo for FREE. If you can find a place to park on the road, then that is free, too. Now, inside things will cost you (i.e. train rides, children's zoo, sea lion show)

but just to enjoy the animals, no cost.
The St. Louis Zoo is also different in that the exhibits all try to portray natural habitats. Very few animals are kept "caged". The lions and tigers and bears (Oh, my!) are all kept out in the open and their areas have been made to look as close to their natural homes as possible.
If you live within driving distance of the zoo and you go more than once a year, I highly recommend become a Zoo member. There are several different levels. We usually join at the $85 level and we get something like: 10 free parking ($12 value in parking lot), 45 train tickets ($4/stop/person), 25 carousel tickets ($4/person), 10 children's zoo ($3 or $4/person), and discounted special display prices like the Stingray Exhibit that was here last year. It is so worth it and it is tax-deductible.
They have just completed a new walkway into the zoo from the South Entrance. There is a new bridge over the road and a huge elephant statue.
When you walk into the zoo, there is a pond with all sorts of sea lion and seal statues and a waterfall. The pond had been frozen over but you could tell it was starting to thaw out.
Even though there are signs that say "No standing on the statues", I think every kid who has ever been to the zoo has crawled all over these sea lions. Call me "Mother of the Year" because I was snapping all kinds of pics of Caleb and Gracie on top of the statues.
We didn't ride the train today but when we do Kanin always wants to ride the red train.
I finally got the chance to take some outdoor pictures. This is the first time that Caleb has been to the zoo with his eyes open! That's right, all last year he was sleep every time we went. He was so excited and it was great watching him see the animals and run around.