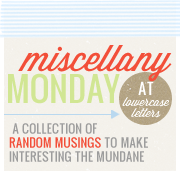 I am not excited really bummed that the weather is turning again. It has been 65+ degrees all week and now it is going to get cold again. 70 yesterday and 45 today. Ugh.
I loved finally getting a run in yesterday. 2.5 miles of hills and it was amazing! Not the longest run in the world but I was happy with it.
This Saturday I am going to get to meet my very first blog friend. Not only am I going to get to meet Holly but we will also be meeting this fabulous lady:
That's right, the

Pioneer Woman

, Ree Drummond, is coming to a South St. Louis bookstore to sign her new

book

. When Holly found out the PW would be in STL, I think I heard her screaming all the way across town. Holly introduced me to the PW and I am so grateful. I'm sure there will be posts to come about Saturday.
Kanin was really upset about his hockey game yesterday. They were leading 5-4 and lost in the last 30 seconds. He was devastated and pretty much a bad sport. He whacked his stick down on the ice. I hate to lose, too, so I can't say that I really blame him.
I had a great time Friday night seeing

9 to 5

at the Fox with my friend, Janice. Yummy sushi and a bottle of pinot noir, good show, and great conversation.
Finally, I ate my weight in chips/salsa/queso last night. I haven't had Mexican, or splurged like that, in about 2 months. I don't care what the scale says this morning, I needed a treat!